If a picture is worth a thousand words, imagine how much a virtual tour is worth.
3D Virtual Tour is the perfect way to showcase business or residential listing in the online world, giving viewers the chance to interact with your place anytime day or night in a completely immersive and intuitive open-door experience. Not only viewers are able to walk through the place as if they were live showing, but also can see the whole place from above, rotate around it and get a really good sense and full perspective of the space, view the entire floor from overhead like a floor plan, measure objects and rooms within the space and much more. Whether displayed on your website, Google Street View, real estate listing or shared across your social media platforms, it will help you to win more listings and shorten sales cycle or increase brand awareness and customer engagement with the ultimate goal of turning online viewers into future customers.
DOLLHOUSE VIEW
Dollhouse view gives a really good sense of the space and full perspective of property. You can experience whole place from above and rotate around it or select each floor separately.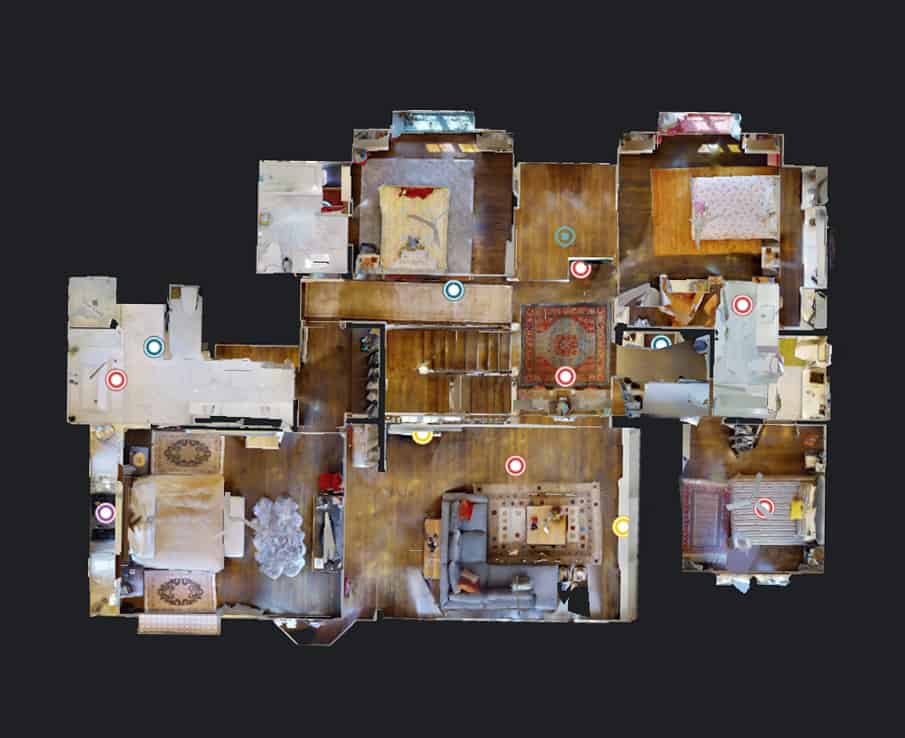 FLOOR PLAN VIEW
A top down view of the property to gain a better understanding of each floor's layout. Great add-on that you also get an actual schematic floor plan with measurements generated from this.
MEASUREMENTS
This handy feature allows any viewer to measure objects and rooms within 3D Virtual Tour space. This can be helpful in countless situations for both residential and commercial properties.
MATTERTAGS
Give context to space and describe features you want to highlight as a selling point. Embed text, images, videos or links for communicating with home buyers, business clients or customers.
WHAT CAN YOU DO WITH VIRTUAL TOUR
WATCH FROM ANY DEVICE
SHARE ON SOCIAL MEDIA
EMBED TO YOUR WEBSITE
UPLOAD TO GOOGLE STREET VIEW
VIRTUAL REALITY COMPATIBLE
Matterport 3D Virtual Tours / Walk through video in Edmonton,AB
WHO 3D VIRTUAL TOURS ARE FOR
BOOK
Place request for virtual tour and our capture expert will contact you soon to choose date and time for property shooting.
PHOTOGRAPHY
Our capture expert will perform a series of scans around your property to ensure that you get a flawless virtual tour in the end.
DELIVERY
The turn-around time is usually 48 hours for average size properties but may be longer depending on the project.
DISPLAY
Embed your virtual tour to website or real estate listing, share across social media or upload to Google Street View.