If a picture is worth a thousand words, imagine how much a virtual tour is worth.
At Visualizeit we are dedicated to provide our customers with complete and unique set of digital assets that will differentiate your brand and boost online visibility bringing new prospects and increasing sales. Most importantly, our knowledge and expertise combined with cutting edge Matterport technology allow us to create highly polished fully immersive user friendly true 3D virtual tour experience for any kind of business or service.
more likely to call about listing with Matterport 3D Virtual Tour
of agents using Matterport 3D virtual tours win more listings
of agents are more competitive because of Matterport
of agents agree it helps them build a stronger brand
less time property spend on the market
MATTERPORT POWERFUL FEATURES
DOLLHOUSE VIEW
Dollhouse view gives a really great sense of the space and full perspective of the property. You can experience whole place from above and rotate around it or select each floor separately.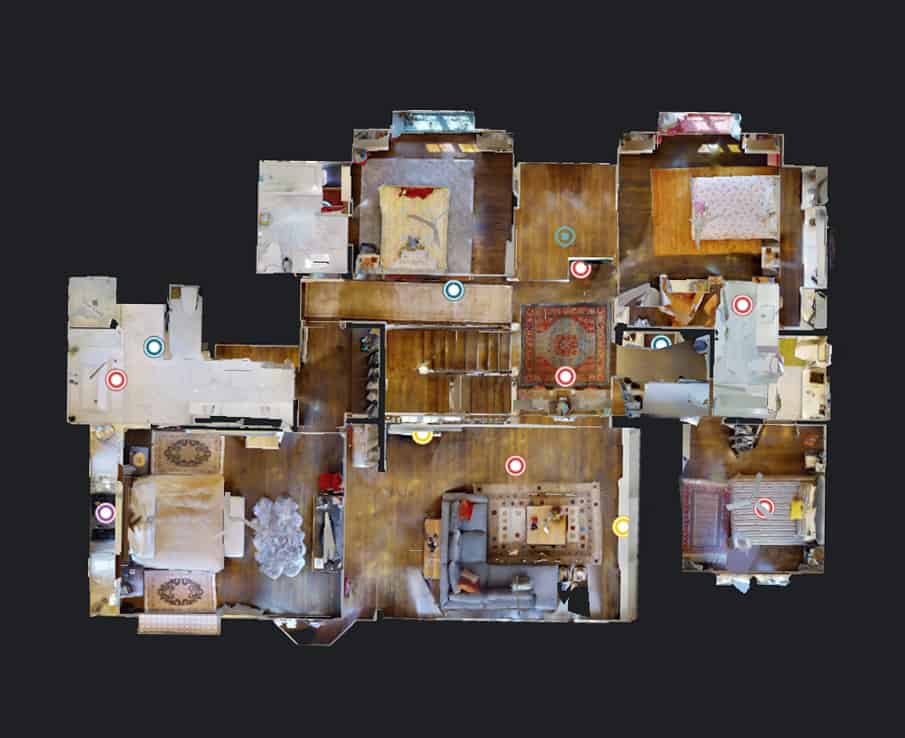 FLOOR PLAN VIEW
A top down view of the property to gain a better understanding of each floor's layout. Great add-on that you also get an actual schematic floor plan with measurements generated from this.
MEASUREMENTS
This handy feature allows any viewer to measure objects and distances within Matterport 3D Virtual Tour space. This can be helpful in countless situations for both residential and commercial properties.
MATTERTAGS
Give context to space and describe features you want to highlight as a selling point. Embed text, images, videos or links for communicating with home buyers, business clients or customers.
MATTERPORT FOR REAL ESTATE
Stand out in the marketplace, win more listings and sell homes faster with 3D Virtual Tours that are most cost-effective marketing solution.
MATTERPORT FOR BUSINESSES
Give your business maximum exposure and build online presence, increase brand awareness and turn online viewers into future customers.
PROPERTY VIDEO TOURS
Add even more value with our professional cinematic walk through style property videos that easily catch any viewer attention and invite to explore listing in depth.
most cost effective all-in-one marketing solution
other digital assets such as photos, schematic floorplans and measurements
give potential buyers full perspective of the property and each floor layout
an always "open house" experience and maximum exposure online
reduce amount of unnecessary visits to the property and concentrate on genuinely interested buyers
reach potential buyers from father markets and areas
get more listing inquiries and sell properties quicker
premium way to sell higher end properties
an eye-catching creative video content to instantly grab viewers attention
upsell and highlight unique or upgraded features of the property
running social media marketing and paid advertisements
ability to customize, add titles, call-outs and personal branding
upload video content to your own marketing and social media channels
build stronger brand and generate more leads
Our SERVICES starting only at $199
BOOK
It is more convenient than ever. Simply choose service your are interested in and book date and time that works best for you.
PHOTOGRAPHY
Our capture expert will perform a series of scans around your property to ensure that you get a flawless virtual tour experience.
DELIVERY
The turn-around time is usually 2-3 business days for average size properties but may be longer depending on the project.
DISPLAY
Embed your virtual tour to website or real estate listing, share across social media or explore on Google Street View.