Matterport FOR BUSINESSES
Matterport 3D Virtual Tour for businesses is a vital piece for increasing exposure and inviting new customers right at where they start their research – online.
These days people are used to using new technology and comfortable doing their research online, so it is crucial for any business to catch their attention right there. Invite prospects and searchers inside your business or store like never before. Offer distinctive Matterport 3D Virtual Tour that provide prospects with  realistic details of your place and give them experience of doing business with you before they even get there. Give your business maximum exposure and build online presence, increase brand awareness and turn online viewers into future customers.
people use Google search engine to find local business
of browsers visit a business within 24 hours after viewing online
more likely will interact with your business after viewing the tour
of consumers go online before deciding where to spend money
DOLLHOUSE VIEW
Dollhouse view gives you really good sense of the space and full perspective of the property. You can experience whole place from above and rotate around it or select each floor separately.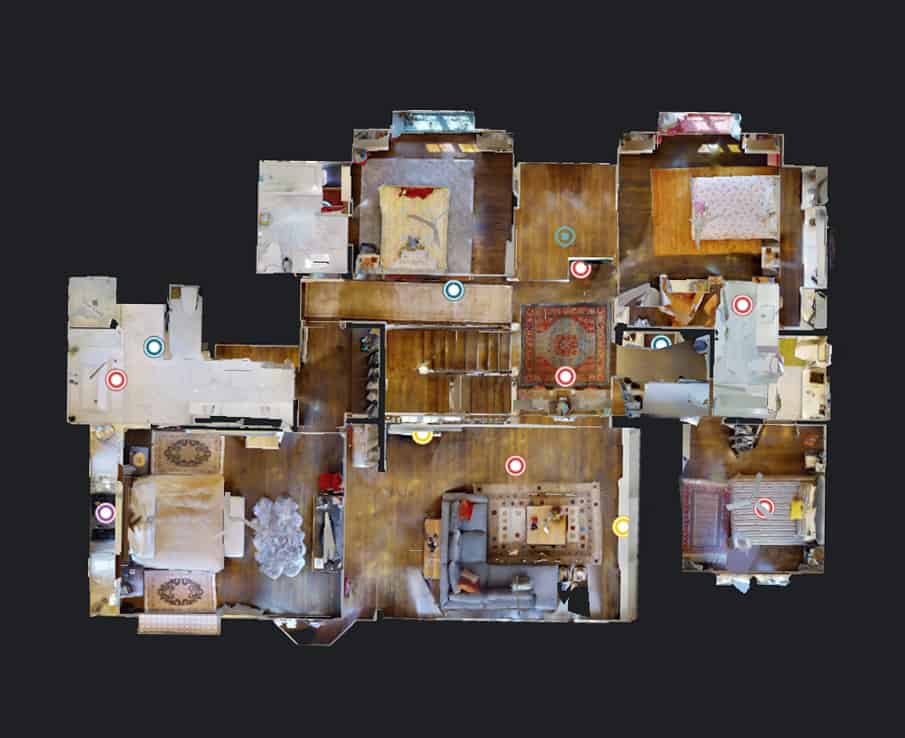 FLOOR PLAN VIEW
A top down view of the property to gain a better understanding of each floor's layout. Great add-on that you also get an actual schematic floor plan with measurements generated from this.
MEASUREMENTS
This handy feature allows any viewer to measure objects and rooms within 3D Virtual Tour space. This can be helpful in countless situations for both residential and commercial properties.
MATTERTAGS
Give context to space and describe features you want to highlight as a selling point. Embed text, images, videos or links for communicating with home buyers, business clients or customers.
GOOGLE SRTEET VIEW INTEGRATION
If your business listed on Google Maps we will also publish your Matterport 3D Virtual Tour to Google Street View for free. Although, Google Street View tour is not as immersive and user friendly as Matterport 3D Virtual Tour you still benefit greatly from expanding your online presence and potential customers reach.
We provide a set of interior and exterior 2D snapshots captured and extracted from within your Matterport 3D Tour. Images are high resolution and  ultra wide angle JPG files.  Usually we provide somewhere between 30-50 snapshots that cover main and most interesting parts of the business, as well as outside views.
MATTERPORT WALK THROUGH VIDEO
Matterport walk through video generated from your 3D Virtual Tour adds even more value and is the best way to catch viewer's attention throughout social media campaigns and advertising. They are short videos, usually 1-2 minutes, that quickly engage viewers and invite them to explore your business in depth. Matterport walk through videos are extra add-on option for your 3D Virtual tour package and come for the small fee of $100. 
Walk through video/ virtual tours in Edmonton,AB
NOTE: Matterport walk through video is an extra add-on, there is an additional fee of $100 for it.
Matterpot for businesses starting only at $299
FREQUENTLY ASKED QUESTIONS